At AT Surgical, we've been in the business of crafting belts and binders to treat various types of hernias since 1974. In this article, we'll review our entire catalog of hernia-related products to help you find the best fit for your hernia.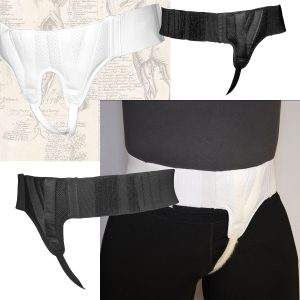 AT Surgical's Left, Right or Double Sided Inguinal/Groin Hernia Truss is made with a soft pad that applies gradual pressure and support to the weakened muscles of the groin with focused compression on the hernia. Designed to provide relief from an a reducible inguinal hernia in your right groin – post or pre-surgery. The inguinal hernia truss will provide you with the support and comfort needed to maintain your active lifestyle.
Alleviates discomfort of reducible hernias
The Inguinal Hernia Truss is the premeire inguinal hernia support garment to provide relief from a reducible inguinal hernia in your groin – post or pre-surgery
Provides constant, comfortable and adjustable pressure to the hernia
Over-the-brief style of hernia support, worn inconspicuously under clothing – may be used while bathing or swimming
Easy to slip on and off
Measure around the waist for sizing (see Size Chart tab)
Made in the USA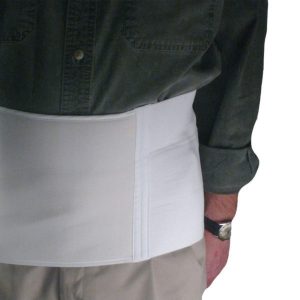 The Abdominal Binder is recommended for abdominal hernia reduction, postpartum recovery, bariatric support, and flattening and slimming of the abdomen. Conforms to body contour for support and proper compression, helping to speed recovery, increase circulation and reduce pain from movement or coughing.
Firmly holds dressings in proper position
Great for post-surgical recovery!
Garment stays in place – won't roll or chafe
Exclusive A-T Multiple Lock Stitch and high-quality fabric
Soft, breathable elastic (made of nylon, polyester and Lycra) ensures comfort, durability and consistent
compression strength
Universal fit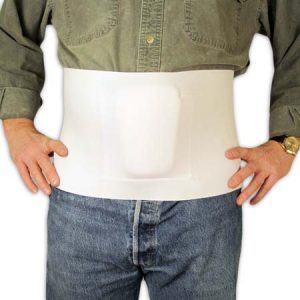 The umbilical hernia belt/truss provides significant relief from abdominal pain associated with an umbilical hernia.
Foam pad adds rigidity, padding, and provides a non-elastic zone that helps to direct compression on the hernia
Cotton/elastic blend provide breathable, comfortable support
Dual Velcro strips ensure positive closure and adjustment
Measure around abdomen (belly) for a proper fit. Waist (pant) size may not be a good indicator for size as most people need to wear the belt closer to the belly and not the hips. The belt is intended to fit tight and provide compression
Belt measures 41″ L x 6″ W
Well, there you have it, hope you enjoyed! To learn more about how hernias form and how to treat them, be sure to read our article about the different types of hernia.
Want more articles like this? Leave a rating: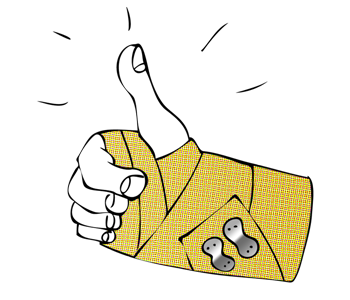 Readers Rating

Rated 5 stars




5

/ 5 (

Reviewers

)

Spectacular
---