Back pain is such a common ailment that a study in 2012 found that Lower Back Pain (LBP) was the most common cause of disability worldwide. Other studies show that people who suffer from LBP suffer from the following mental conditions as a direct result: depression, catastrophic cognition, fear of moving or activity, and beliefs about healing. When treated for these conditions, LBP improvement is minimal. A new study is researching the effects of diagnostic uncertainty and guilt related to pain, as an alternative to treatment. Scientists believe with targeting these two areas that patients will see a drastic improvement in overall condition.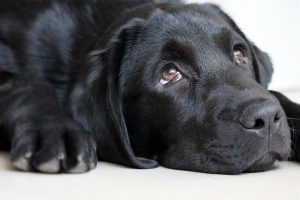 Diagnostic Uncertainty is the belief that your condition is misdiagnosed based on a number of factors. This can include doctors not being able to find the actual diagnosis related to the condition. As well as severity of the condition not matching the diagnosis, even if patients agree with the condition. One other prevalent concern is patients feeling as though the diagnosis given by their doctor is incorrect but not feeling confident enough to speak up about it – among other concerns. With so much uncertainty, patients can have a feeling of general uncertainty, anxiety, and guilt about their condition.
Guilt around a patient's condition can be chronic and unexplained, especially when undiagnosed or the diagnosis is uncertain. This extends into relationships and work environments. People experiencing LBP will feel that they're making up the condition or something they're doing is contributing.
This will increase guilt when a decrease in social time with family and friends decreases or work gets difficult as a result. Isolating based on these feelings will only make the situation worse.
As medicine becomes more and more advanced, doctors are noticing the complex conditions that each of us have in life. Looking at the complete person in a diagnosis and condition, including mental and emotional health will allow physical health to improve. Diet, emotional/mental health, interpersonal relationships, and general wellness all play just as important roles in the overall health of a person as chronic illness does. As we explore our health, the most important practice is to support each other – even if science cannot explain what we're feeling.
Want more articles like this? Leave a rating:
Readers Rating

Rated 5 stars




5

/ 5 (

Reviewers

)

Spectacular
---